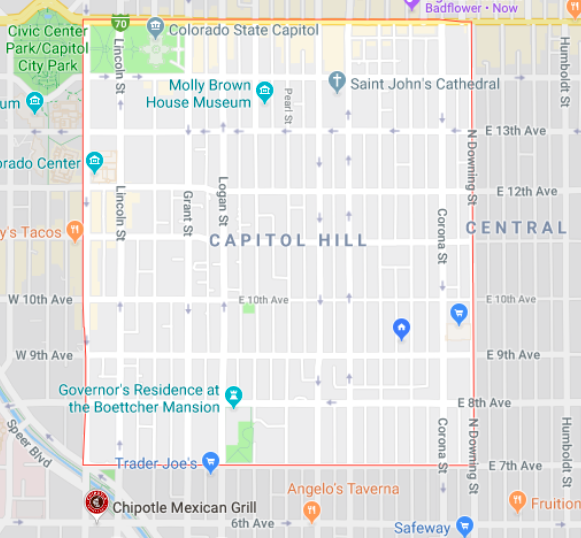 The Capitol Hill neighborhood is framed by Broadway, Downing Street, Colfax Avenue, and Seventh Avenue, which carry large volumes of traffic around the neighborhood.
Many long-time Denverites say that they started out living in a Cap Hill apartment in their 20's. Arguably the most central neighborhood in Denver, Cap Hill residents can walk to Cheesman Park and the Botanic Gardens and down into Golden Triangle, Civic Center Park and downtown. One of the oldest parts of town, and once the neighborhood of Denver's elite, Cap Hill is now a tapestry of 1920s –1970s apartment buildings (each with their own name, like the Rob Roy or the Safari Club), Denver Squares, Victorians, mansions, dive bars, sports bars, gay bars, restaurants from casual to sophisticated, and concert venues among tree-lined streets.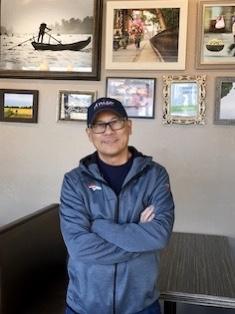 Food & Drink
Anise – Modern Vietnamese
It was a great relief to find a good Vietnamese restaurant in town on a cold evening... and one with a decent wine list! Carlos and his friend Susan were greeted warmly by Long, co-owner and Executive Chef Quyen Trinh's husband and were served a fresh and tasty meal made even more to their liking by the hot chile paste their server happily brought out.
865 N. Lincoln Street
Mizuna
Chef Frank Bonnano's intimate, French-inspired neighborhood eatery. We sat at the bar where we had exquisite appetizers, delectable wine and maybe the best Negroni in town prepared by the impressively knowledgeable and engaging conversationalist Andrew.
225 E. 7th Avenue
Potager
Market-fresh cuisine in a French provincial-feeling dining room. There's nothing French about the menu however; it has more of a Napa Sonoma wine country feel.
1109 N. Ogden Street
http://www.potagerrestaurant.com
The 9th Door
Spanish tapas in a dark bistro atmosphere
925 Lincoln Street, #C
Bang up to the Elephant
Caribbean-inspired dishes and tropical drinks in an interestingly designed space 
1310 Pearl Street
http://banguptotheelephant.restaurant
Luca
Chef Frank Bonnano's neighborhood Italian restaurant featuring a wood-fired oven. We had tasty cioppino here served by the most amiable and professional manager Andrew.
711 Grant Street
Tacos, Tequila, and Whiskey
Started as a food truck called "Pinche Tacos," a name that didn't go over with the city of Denver… and why would you be angry with your tacos anyway?
215 East 7th Avenue
https://www.tacostequilawhiskey.com/governors-park-denver
Daikon
Great, bahn mi sandwiches with warm bread and fresh ingredients
211 East 7th Avenue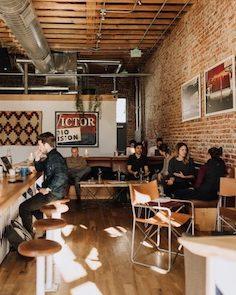 Hudson Hill
Comfortable and buzzing, Hudson Hill serves coffee in the morning and craft cocktails, wine and beer in the afternoon and evening. 
619 E. 13th Avenue
http://www.hudsonhilldenver.com
The Park Tavern
Sports games playing on multiple monitors, curbside terrace, a rooftop deck and a gamme room make this an entertaining spot to hang out with friends in a light-filled and modern setting. And the menu is finer than regular tavern fare with choices such as grass-fed beef burgers cooked to liking, fried brussels sprouts, salads… and tacos.
931 E. 11th Avenue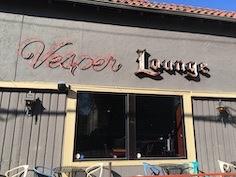 Vesper Lounge
Frank Bonnano's dark-wood interior bar featuring Middle Eastern-inspired snacks, located in-between Mizuna and Nashville Chicken. 
233 E. 7th Avenue
Prohibition
Large space with high-top tables alongside floor to ceiling windows facing Colfax Avenue, booths and outdoor seating on Pennsylvania Avenue. Great chicken pot pie.
504 E. Colfax Avenue
https://www.prohibitiondenver.com
X Bar
Gay bar with a dance floor and patio
629 E. Colfax Avenue
Charlie's
Rustic gay bar that's part country-western saloon, part top-40's dance club that draws a mixed and friendly crowd. 
900 E. Colfax Avenue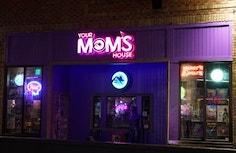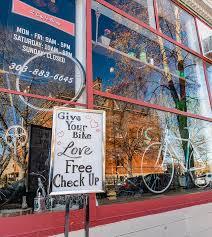 Shopping/Services
Z Cycle Shop
Dimitri and crew go out of their way to make sure your bike is performing at its utmost for the most reasonable price. They go above and beyond to find practical solutions to your biking needs. 
1405 N. Ogden Street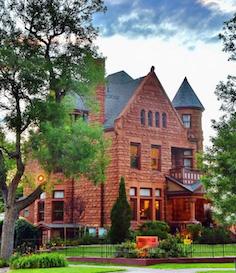 Adventures in Capitol Hill
First stop for Happy Hour was the Vesper Lounge…. Carlos and I each had a cocktail while the gentlemen next to us played UNO. Great place to just relax after work with some friends. After we finished our drink, we went next door to Mizuna.
Mizuna
I urge anyone who has not tried this restaurant, please make a reservation and go. We sat at the bar where we were thoroughly entertained by our bartender Andrew and the other patrons sitting there. We shared the Tuna Tartare and the Foie Gras. The tuna was good and what I had expected but the Foie Gras (if you like it) was amazing, might even be the best I have ever had.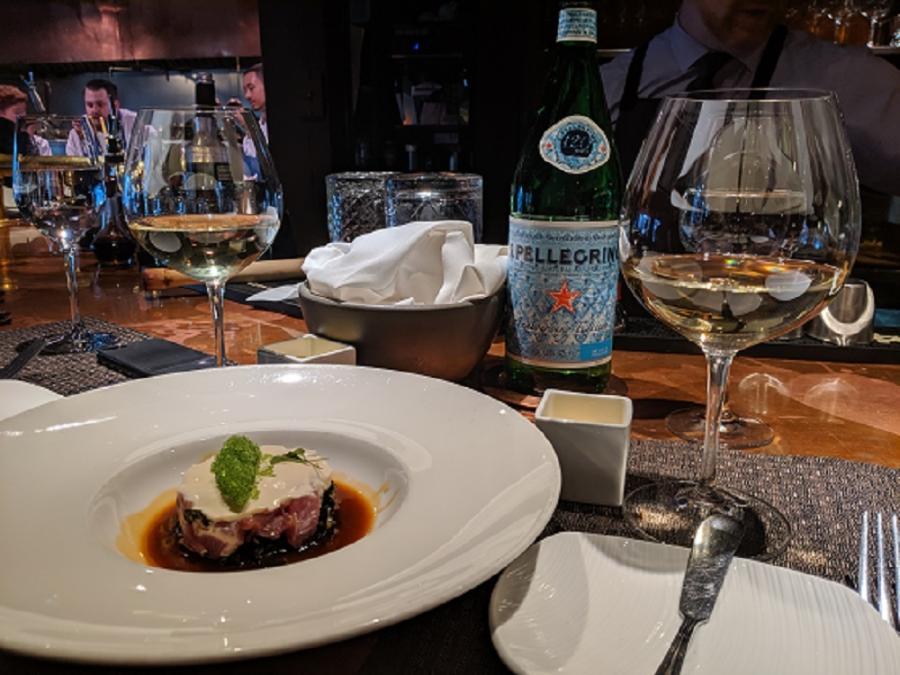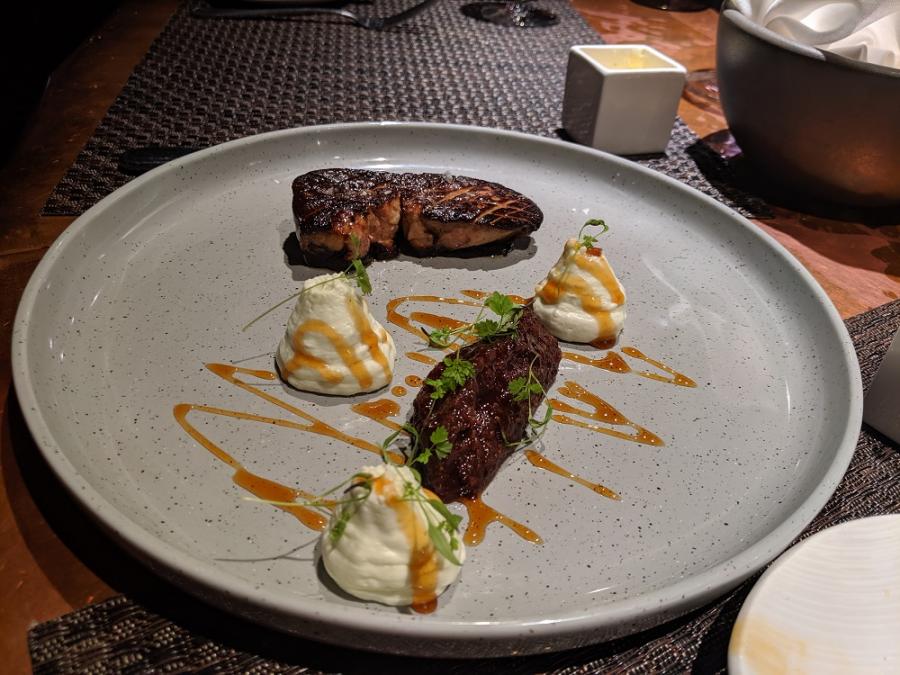 I polished off 3 glasses of Chablis, should have just bought a bottle! Carlos had their famous aged Negroni. For those who are unaware this is his favorite cocktail, well before the Hipsters started ordering them.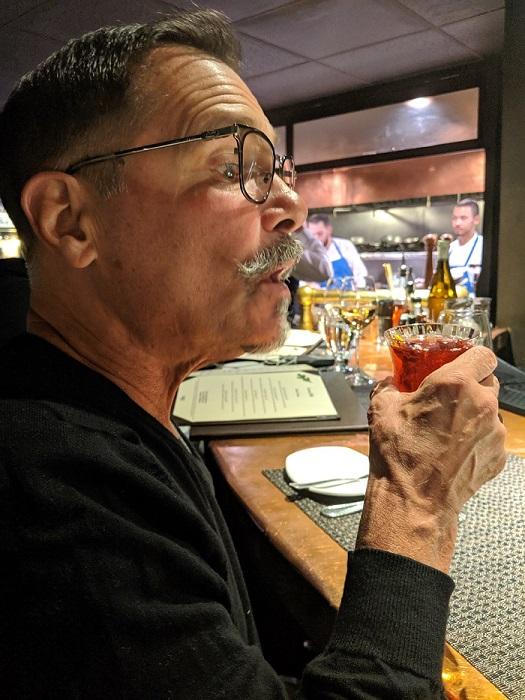 Luca d'Italia
Off to Luca d'Italia for dinner…. What a great little spot, warm, inviting and busy. There was a chill in the air so Cioppino seemed like the perfect dish paired nicely with a Montepulciano d'Abruzzo. Perfection.